We were so thankful for Dan Lloyd's article on the "Ten Financial Tips for Newlyweds" that we asked a few follow-up financial questions for engaged couples. Thanks to Dan and Catholic Financial Life for contributing!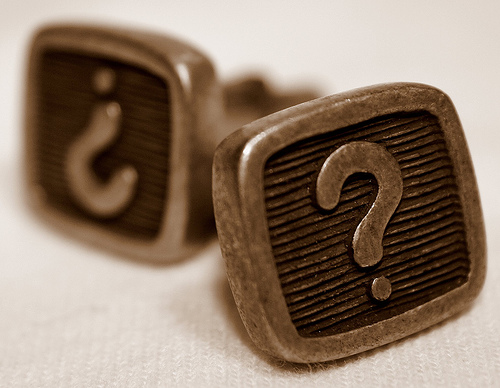 1. What should engaged couples and newly married couples focus on first? Debt? Investing? Buying a house?
A newly married couple's focus will vary based on their financial goals and situation. Generally, achievement of one objective will lead to another. For example, if you do not have an established credit rating, you should focus on getting your debt under control. Once your debt is manageable, you will be able to focus on saving, which leads to the opportunity to purchase a home, invest for the future, or achieve other financial goals.
2. What is the best way to resolve conflicts and disagreements about financial matters?
Your marriage partnership is also a financial partnership and it's very important to participate and communicate. Both spouses should be involved in the household finances. Set guidelines for financial decisions and talk regularly about your progress toward your financial goals.
3. Should newly married couples combine their bank accounts?
Merge at least some of your money. Doing so will make you more accountable to one another. For example, start a shared checking account for household expenses or a savings account for a down payment on a home.
4. What are some challenges that couples typically need to overcome to create and follow a budget?
The biggest hurdle is "how do I start?" Track two months' worth of income and expenses to determine where you are spending your hard-earned money. Set budget goals and review them together on a monthly basis. Utilize the expense tracking tools generally available with online banking or use a personal finance package like Quicken or Mint.com.
5. Should newly married couples buy a house right away or rent for a while first?
With today's housing market and low interest rates, home ownership is attainable for many couples. However, you need a good credit rating, a down payment, and a reliable income source. If you do not have all three, rent for a while and position yourself for future home ownership by getting your debt under control and saving.
About Dan Lloyd
Dan Lloyd, an advisor with Catholic Financial Life, has over twenty-five years experience in the financial services industry. He is a Certified Public Accountant (CPA) and holds the designations of Chartered Life Underwriter (CLU) and Chartered Financial Consultant (ChFC).
His specialties include retirement planning, asset allocation, education funding, life insurance analysis, income replacement, mortgage/debt coverage, estate planning, and charitable giving.
About Catholic Financial Life
Catholic Financial Life is not an ordinary life insurance company. The organization works solely for the benefit of its members. As a faith-based not-for-profit, Catholic Financial Life gives back to members and their communities—not Wall Street investors—returning about 80% of earnings in 2011. And with $1.2 billion in assets, $4.9 billion of insurance in force, and a 144-year-old track record of financial strength, Catholic Financial Life is the oldest and second largest Catholic fraternal life insurer in America.