Marriage Resources for Parish Ministers
Below you will find various marriage resources for parish ministers published by Ave Maria Press. We recommend all of these books to prepare couples for marriage, marriage enrichment, and specific topics like communication.
Resources for the Catholic Wedding Ceremony
If you were married in the Catholic Church in the last forty years, chances are you used Together for Life in preparation for your wedding day. Over nine million couples have used this small book to select their catholic wedding readings, prayers, and blessings. The book also offers reflections about marriage that accompany the readings and prayers to make the Mass more meaningful to the couple.
The Spanish Edition of Together for Life: Juntos Para Toda La Vida 
Justos Para Toda La Vida is the Spanish edition of the best-selling marriage resource, Together for Life. It is a direct translation of the English text meant to be used by Spanish-speaking couples preparing for the Rite of Marriage.

The Order of Celebrating Matrimony Ritual Cards
Many priests and deacons like to use the ritual cards and ceremonial binder to conduct the wedding ceremony. These cards contain the prayers of the Nuptial Mass.
Marriage Preparation Resources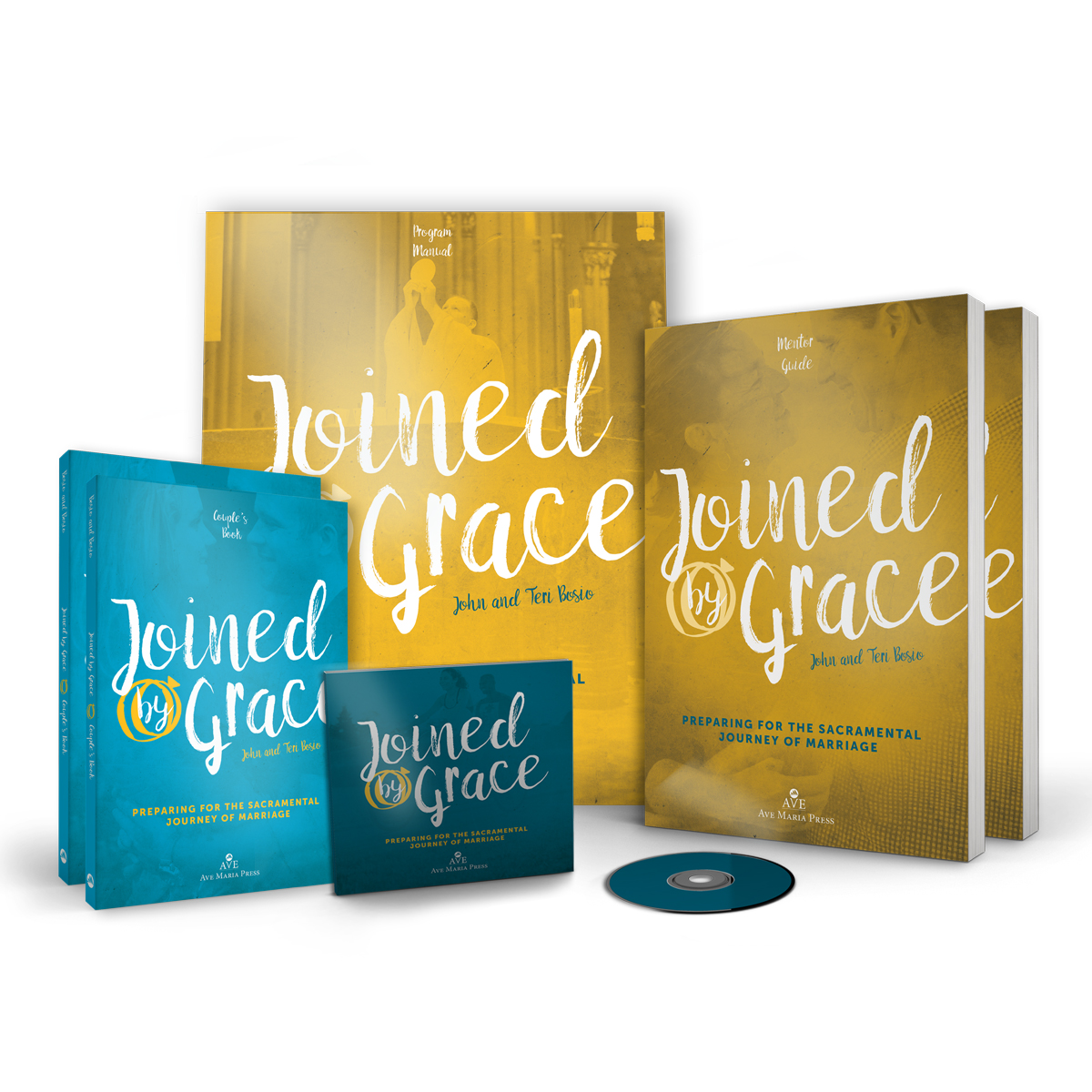 Joined by Grace
Preparing for the Sacramental Journey of Marriage
A Marriage Preparation Program from Ave Maria Press
Joined by Grace was developed with one goal in mind: to help engaged couples build strong, life-giving, and lasting unions by inspiring them to welcome God into their marriages more completely.
Offering couples the tools they need for life after their wedding day, Joined by Grace shows how the seven sacraments can help build marriages that are rooted in Christ by teaching couples to accept and be fully present to one another, give themselves completely, and serve and forgive each other.