We contacted Catholic Financial Life to give Catholic couples a few short tips on managing their finances, especially when just starting out in a marriage. Financial advisor Dan Lloyd, was nice enough to share these ten financial tips for newlyweds: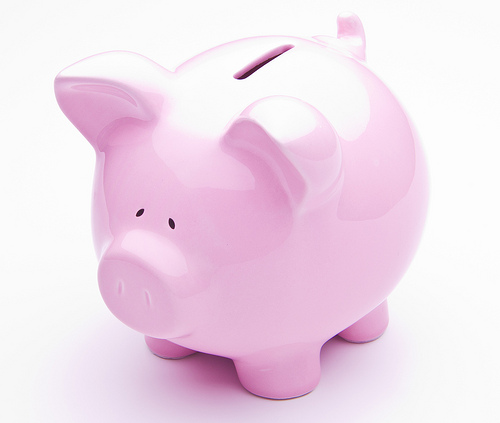 1. Set Your Financial Goals
Discuss your short-term and long-term goals together and write them down. Goals should be SMART:
Specific,
Measurable,
Achievable,
Results-based,
and Timed.
2. Open a Checking and Savings Account
Set up a joint account for household expenses. Do not use check cashing stores because the effective annual interest rate can be as high as 900%.
3. Communicate and Participate
Your marriage partnership is also a financial partnership.  Both spouses should be involved in the household finances. Set guidelines for financial decisions and talk regularly about your progress towards your financial goals.
4. Create a Budget
Start by tracking two months of income and expenses. If your expenses are greater than your income, identify areas where you can spend less. Review the budget together on a monthly basis.
5. Pay Yourself First
Put "Savings" at the top of your expense budget. Paying yourself first allows you to save for future wants and needs. Preparing for any emergency expenses allows you to invest when you have enough saved.
6. Establish a Good Credit Rating
Use credit responsibly. If you don't have a credit score (FICO), apply for a credit card and pay off the balance monthly. A good credit score will allow you to purchase a home and save thousands of dollars in interest over your lifetime.
7. Protect Your Family's Income and Assets
Have enough life and disability insurance to provide a financial safety net in the event tragedy strikes. Life insurance is the foundation of a family's financial security because it protects a family's hopes and dreams.
8. Enroll in Your Employer's Retirement Plan
Start saving for retirement early in your career while time is on your side. Compound interest is often considered the eighth wonder of the world. Albert Einstein is said to have described it as "the most powerful force in the universe." If you do not have access to an employer-sponsored plan, establish your own individual retirement account (IRA).
9. Establish an Emergency Fund
Start with a goal of $1,000, then work your way up to three to six months' worth of living expenses. This will protect your marriage from unexpected financial setbacks such as job loss or unexpected expenses.
10. Work with a Trusted Advisor
Choose a financial professional whom you trust to help you map out your financial future.  An advisor will help you achieve your financial goals and protect your family's hopes and dreams.
About Dan Lloyd
Dan Lloyd, an advisor with Catholic Financial Life, has over 25 years experience in the financial services industry. He is a Certified Public Accountant (CPA) and holds the designations of Chartered Life Underwriter (CLU) and Chartered Financial Consultant (ChFC).
His specialties include retirement planning, asset allocation, education funding, life insurance analysis, income replacement, mortgage/debt coverage, estate planning, and charitable giving.
About Catholic Financial Life
Catholic Financial Life is not an ordinary life insurance company. The organization works solely for the benefit of its members. As a faith-based not-for-profit, Catholic Financial Life gives back to members and their communities—not Wall Street investors—returning about 80% of earnings in 2011. And with $1.2 billion in assets, $4.9 billion of insurance in force, and a 144-year-old track record of financial strength, Catholic Financial Life is the oldest and second largest Catholic fraternal life insurer in America.
*Photo credit: kenteegardin (Creative Commons)