Having prepared for a marriage in the Catholic Church, you are likely to be familiar with the Church's teachings about contraception and Natural Family Planning (NFP). For many couples, their marriage preparation sessions are their first introduction to these teachings causing them to look for more information. The websites listed below should help couples gain a deeper understanding of why the Church supports NFP and how couples can integrate it into their lives.
Couple to Couple League
For years the Couple to Couple League (CCL) has been the leading organization for promoting the proper use of Natural Family Planning. Their website includes a host of resources to explore including the opportunity to sign up for CCL classes.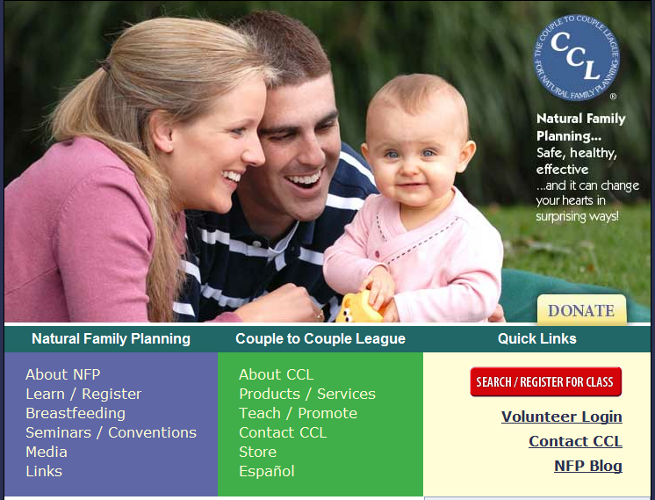 CreightonModel.com
The Creighton Model is a popular NFP method used by many Natural Family Planning practitioners. Their website gives a nice overview of the details of the Creighton Model and how to use it. The key, however, is to find a teacher to help with the educational process. These teachers can be found through www.fertilitycare.org.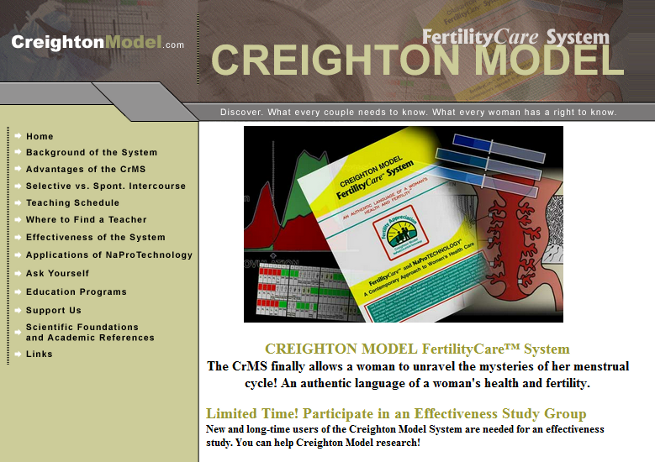 Marquette Method NFP
In addition to the Creighton Model, the Marquette Model for practicing NFP is introduced at http://nfp.marquette.edu. Like other methods, this one requires some educational training to ensure it is done properly. In addition to the "how to" articles, Marquette provides some additional information about NFP and how it works.
NFP Works
Since 2007 Jessica Smith has been blogging about NFP at www.nfpworksblog.com. She provides some excellent and personal information about how to make NFP work for couples who are new to the experience or experienced couples who are trying to live out the call to embrace the Catholic teaching on sexuality in the daily lives. Jess gives a real-life approach to NFP for her readers that anyone can relate to.
Her FAQs page is an excellent overview for people who are just exploring NFP now. She answers important questions like, "What are the benefits of NFP?" and "How effective is NFP?"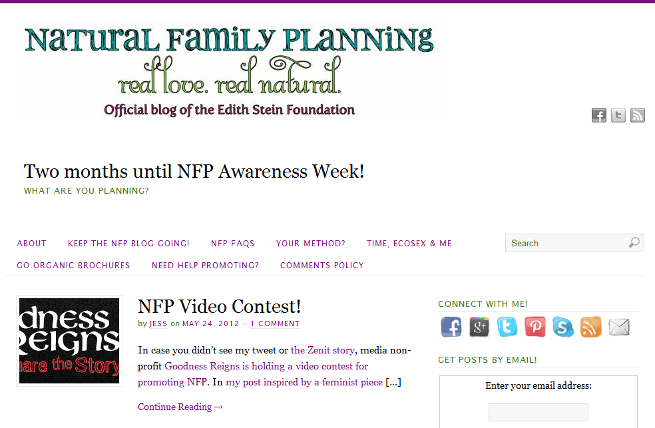 Living the Sacrament: A Catholic NFP Community
Since 2011, five women have been meeting the needs of curious couples at Living the Sacrament with a Catholic NFP Support Forum. Anyone who has practiced NFP recognizes the need to reach out and connect with others with questions and support.
The team at Living the Sacrament has provided an incredibly valuable resource to Catholic couples everywhere. Their in-depth resources and explanations of methods are useful to seasoned veterans of NFP and newly married couples. Don't forget to follow their blog as well.
One More Soul: Fostering God's Plan for Love, Chastity, Marriage, and Children
The extensive website One More Soul offers resources that relate to NFP as well as a list of other topics, including chastity, marriage, parenting, and medical issues. There is an extensive library of articles written about marriage and family that will provide hours of interesting reading for any Catholic couple.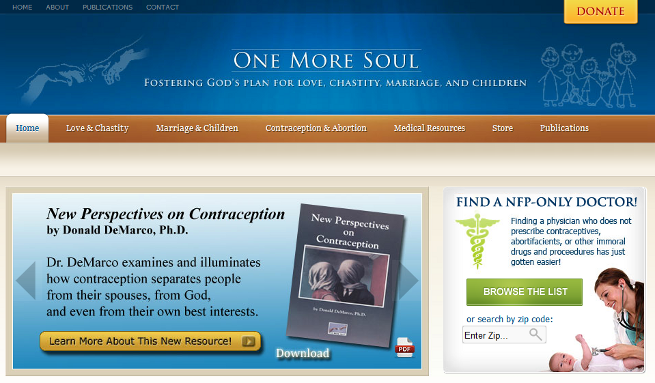 Natural Family Planning Outreach
At www.nfpoutreach.org some basic information and brochures about NFP can be found as well as details about actual events around the United States that they sponsor.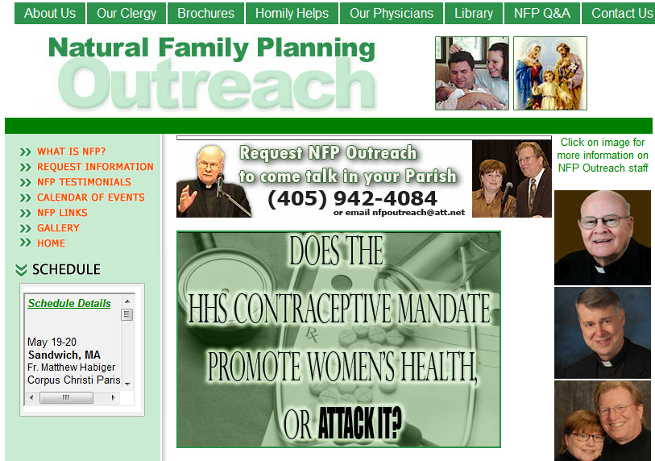 United States Conference of Catholic Bishops
The USCCB website has thorough resources on the Church's teachings about marriage and contraception, particularly in the many documents about the Church's teaching on Marriage and NFP. It is also the home of the annual National NFP Awareness Week, which occurs each summer in July. Of course, the USCCB also sponsors two other websites focused on the sacrament of matrimony: foryourmarriage.org and www.marriageuniqueforareason.org.